In spite of the fact that autumn is approaching, the cruise doesn't stop at all!
On 23rd September, it will be screened inVittoria(Ragusa–Italy) for the third edition of Legambiente Eco Movies, Ecological Film Festival organized in collaboration with Clorofilla Film Fest.
In October it will cross the strait of Gibraltar and disembark on the Atlantic coasts of Portugal for the first International screening of "Banana Peels Cruise". The film has been selected for the 18th edition of CineEco, International Environmental Film Festival which will take place in Seia (Portugal) from the 6th to the 13th October. The film will be screened on 11th October at 3.00 p.m. in presence of the director Salvo Manzone.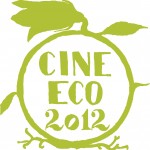 Afterward, it is the turn of Barcelona, where it will take place MediMed; a market for Euromediterranean documentary. "Banana Peels Cruise" was selected " for his 13th edition.