The gravitational irrigation in Briançon and his defenders.
Trailer 1′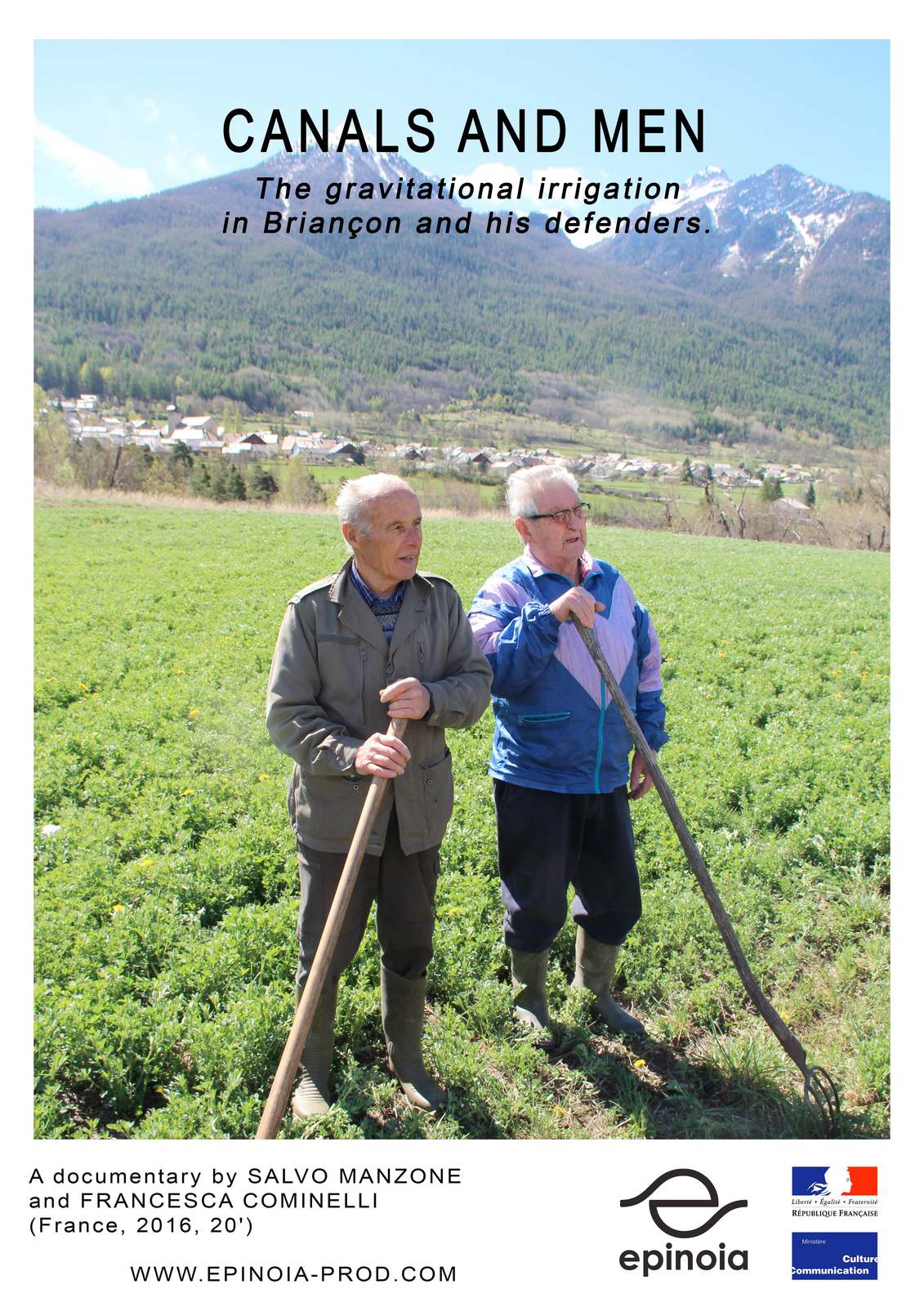 Synopsis
Water can be scarce even in parts of Europe considered as rich in resources. Through a research project on intangible cultural heritage (ICH) in France, we discover that in the dry Alps near Briançon, men created an intelligent water management system in the Middle Ages, that is still maintained today and characterised as sustainable.
Thanks to gravitational irrigation canals, this region has been able to develop agricultural activity, even during the long summer season, and maintain a green landscape at the same time.
But this ancient and fragile knowledge is at risk of disappearing in the modern world, which prioritises efficiency and profit rather than resilience and the respect for nature.
A handful of passionate men seek to safeguard this heritage in the face of urbanisation, territorial legislation and large artificial water systems.
The full video is available with english subtitles:

Technical informations
France, 2016, HD, 20′
Director: Salvo Manzone, Francesca Cominelli
Cinematography: Salvo Manzone, Gianni Giosuè
Editing: Salvo Manzone, Léa Butez
Color Correction: Luca Casavola
Music: Les Violons du Rigodon
Protagonists: Pierre Arnoux, Yves Larnaudie, Raymond Lestournelle, Nicolas Robert, Jean-Daniel Sézanne-Bert, Gilbert Tavan
Language: French
Subtitles: English, Italian
TAGS
Canal, canals, bief, bisse, irrigation, ASA, water, river, agriculture, forest, fork, rake, coupe canal, peyras, sluice gate, ecology, Common good, Territory, Intangible Cultural Heritage