Trailer  (subtitles need to be activated on Youtube)
Trash TV leads an investigation into the movement "Zero Waste" in Gipuzkoa.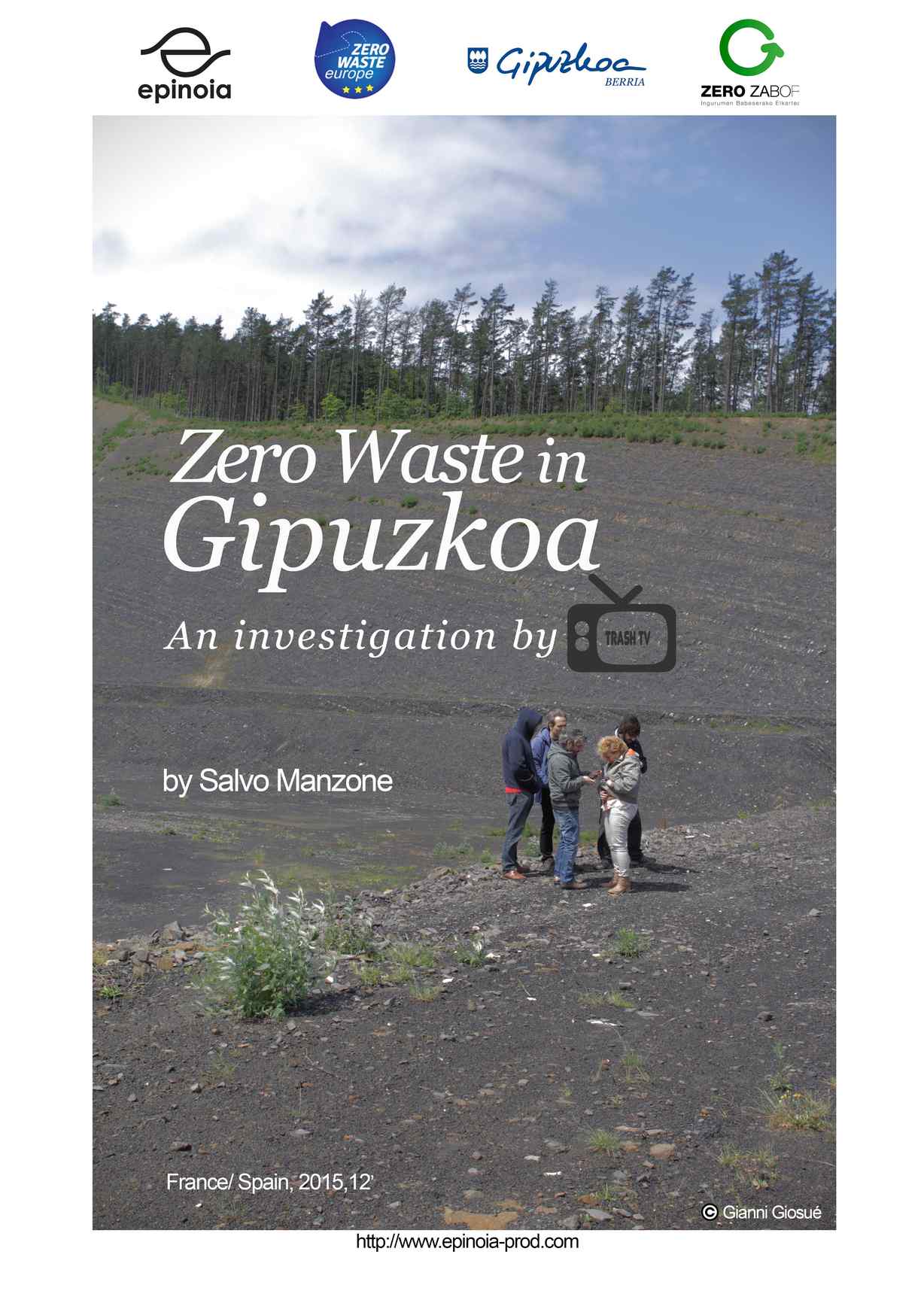 Photo by Gianni Giosué.

Synopsis
In Gipuzkoa, in the Spanish Basque Country, the Zero Waste strategy has been implemented very successfully. They have doubled the amount of recycled waste in four years and also they saved 250 million euro not building an incinerator.
ZWE (Zero Waste Europe) commissioned Epinoia a video to illustrate a case study of their story.
We imagined therefore a fake channel, Trash TV, leading an investigation into the movement "Zero Zabor", the Basque Zero Waste.
Between the truth of the militants and the hypocrisy of the Trash TV journalist, it tells the fighting against the project of an incinerator in Zubieta, nearSan Sebastian, and how alternative solutions are simpler than "ordinary" waste treatment.
The case study written by ZWE is available on their website:
http://www.zerowasteeurope.eu/downloads/case-study-6-the-story-of-gipuzkoa/
The reportage of 12 min on Zero WasteEuropeyoutube channel
https://www.youtube.com/watch?v=nKpeoWXBZXo
Subtitles need to be activated on Youtube.
Director's comment
Because videos about "Zero Zabor" already describe well this reality, in order to communicate in an innovative way, I tried to imagine a provocative video to surprise the audience.
The video has been shot as a tv report of a fake "Trash TV", the network of the best waste producers. The journalist considers Zero Zabor as a serious problem, rather than a good example. Pretending to be the opposition, it is possible to unmask in a better way the deceiver speeches of his real opponents (politicians or ordinary people).
Technical info
France/ Spain, 2015, HD, 12′
Director: Salvo Manzone
Cinematography and color correction: Luca Casavola
Editing : Naia Burucoa, Salvo Manzone,Gianni Giosué
Sound and voice: Gianni Giosué
Music: Fermin Muguruza, Pietro Palazzo
Protagonists : Iñaki Errazkin, Ainhoa Intxaurrandieta, Pello Zubiria, Ainhoa Arrozpide, Joxe Mari Irazusta, Imanol Azpiroz, Xabat Larrarte.
Produced for: Zero WasteEurope, Gipuzkoa Provincial Government
Language : Basque,
Subtitles: English, Italian, French, Russian
TAGS
Ecology, waste, compost, environment.