Sleeping Boxes
Short Project

Synopsis
In a post apocalyptic future, our common domestic appliance lie lifeless as sleeping boxes. It's not planned obsolescence but the secret of their life – electricity – has disappeared .
While humans try to discover the meaning of these incomprehensible monoliths, a bloody war breaks out between those admiring the "Silicone Age" and those charging the disappeared society with its own disaster.
This is the setting for the adventures of a "troubled" one-parent family, in which a young and wild mother reinvent the function of these sleeping boxes, in order to build up an intimate and absurd world for her son. In their strange everyday life every objects looks like having an offbeat use: light-bulbs literally inform about the start of a brilliant idea, gas masks prevent from crying while cutting onions, shopping cars are used to pick up dead animals while hunting, and so on.
Their "family idylle" is interrupted by a searches from the civilization, who affascinates the kid with his father manners and incredibles stories about the disappeared civilization, ours. The fear of losing him brings the mother to declare him as the first time her inexaustible mother love and the raison of all her lies.
If humanity could chose, would it make the same way which brough it till nowadays?
A wild ten year old child gives his own answer to the question.
Storyboard
Technical Info
Duration:  15'
Script: Gabriele Galligani,
Directors: Gabriele Galligani, Salvo Manzone
Characters: A woman, a man, a child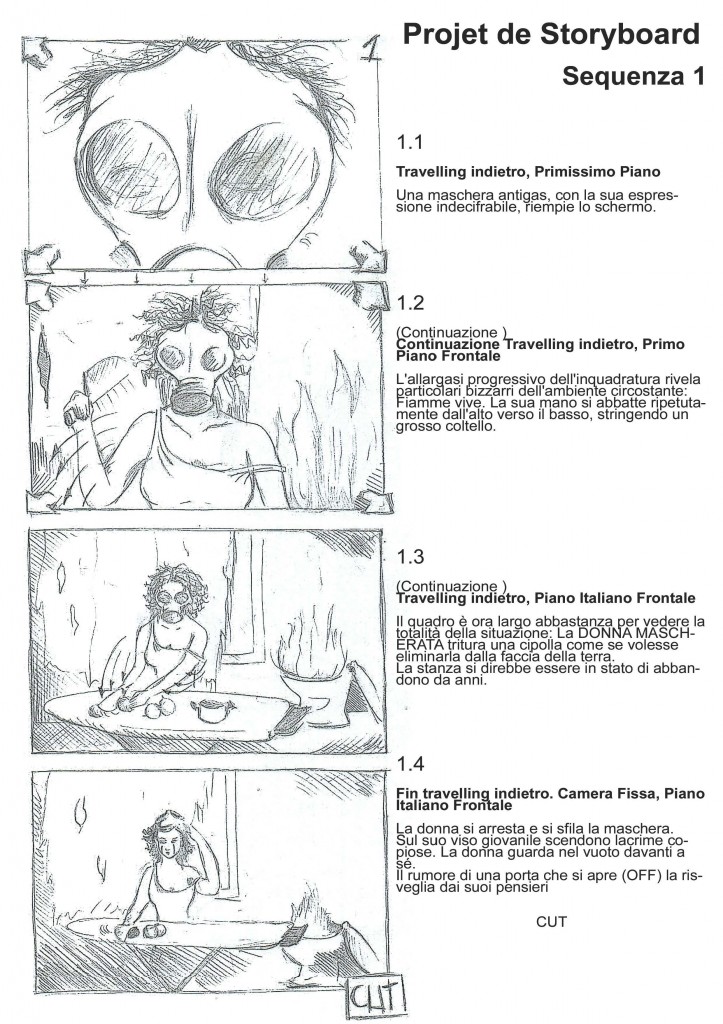 [/grid_5]